Exhibitor Information
Please find below important information about exhibiting at this year's event. Please contact mgt@blackartexpo.com with any questions.
EVENT DATE: Saturday, September 9, 2023 11am-6pm
EVENT LOCATION: Georgia International Convention Center, 2000 Convention Center Concourse College Park, GA 303327 • Exhibit Hall D
SET-UP DATE: Saturday, September 9th, 2023 7-11am
SET-UP LOCATION: Please navigate to the loading dock behind Exhibitor Hall D for set-up. YOU MUST UNLOAD YOUR CAR AT THE LOADING DOCK BEFORE PARKING IN THE CONVENTION CENTER PARKING LOT. Video directions to the loading dock are linked below:
Heading east on Camp Creek Parkway
Heading west on Camp Creek Parkway
EXHIBITOR PASSES: Three passes will be provided for you and two helpers at your booth. To order additional passes, please click here.
• Booths come with one 6' table and two chairs.
• You may bring any easels, panels, or stands, that will fit into your designated booth space. Helium balloons and tents are not allowed. Displays must not interfere with the visibility of adjoining vendors.
How to hang artwork (only for booths with gallery walls):
• Heavy art: 1-inch screws and a battery-operated power drill
• Lightweight art: Command hooks, double-sided tape, etc. The walls are too thick for thumbtacks.
• No nails are allowed.
Click below for exact booth dimensions:
ARTIST ALLEY TABLE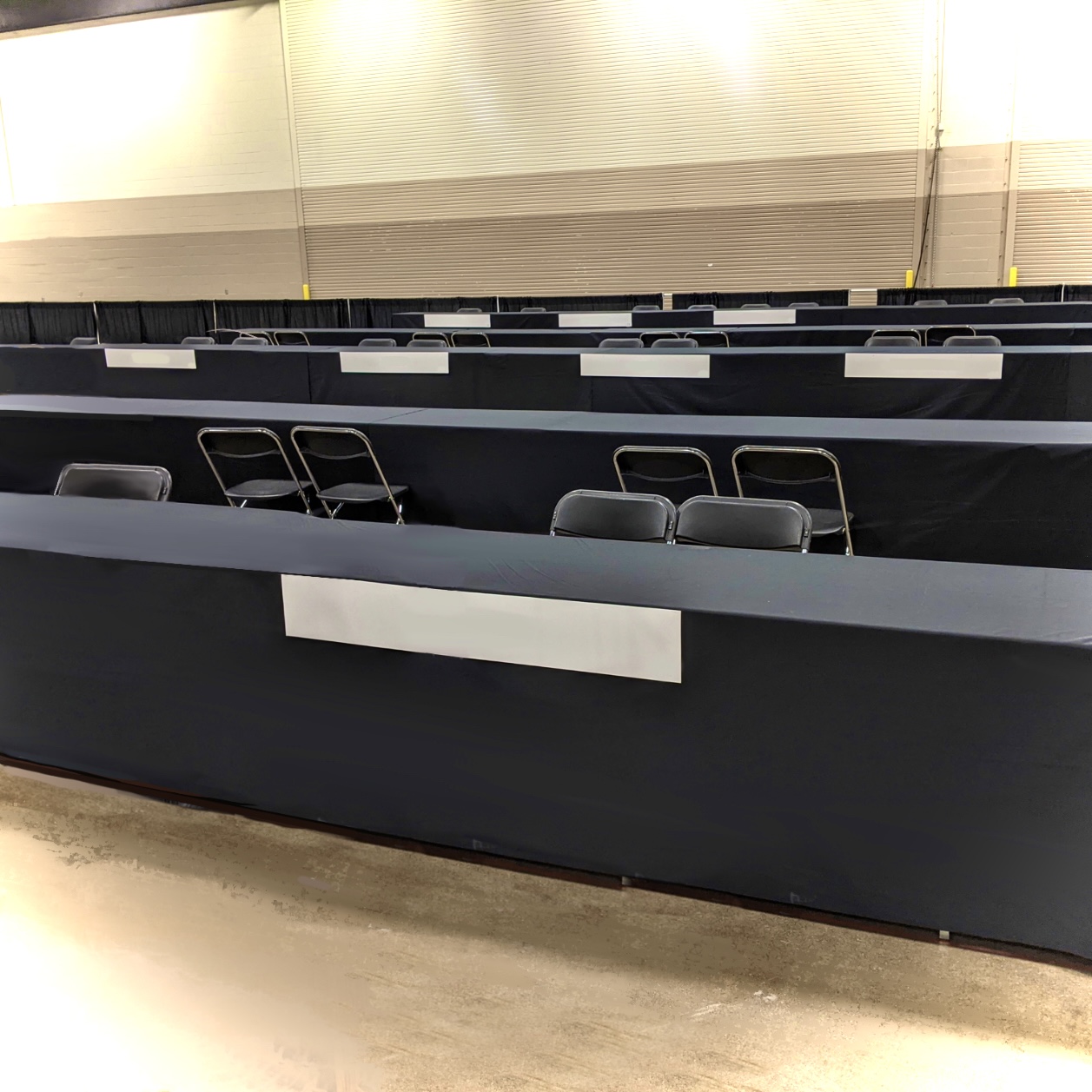 Table inside of 8×6 ft booth space
There will be space in between each table for entry/exit.
TABLES WILL NOT BE DRAPED.
STANDARD BOOTH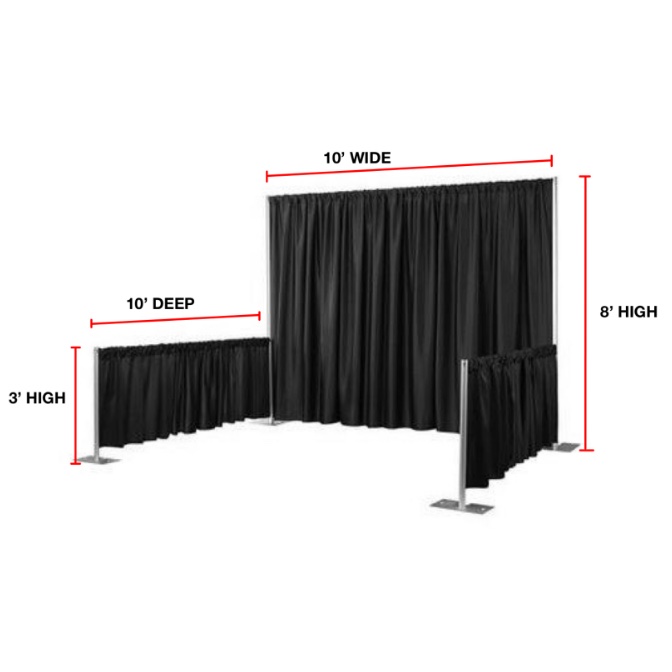 100 sq. ft. of floor space
GALLERY WALL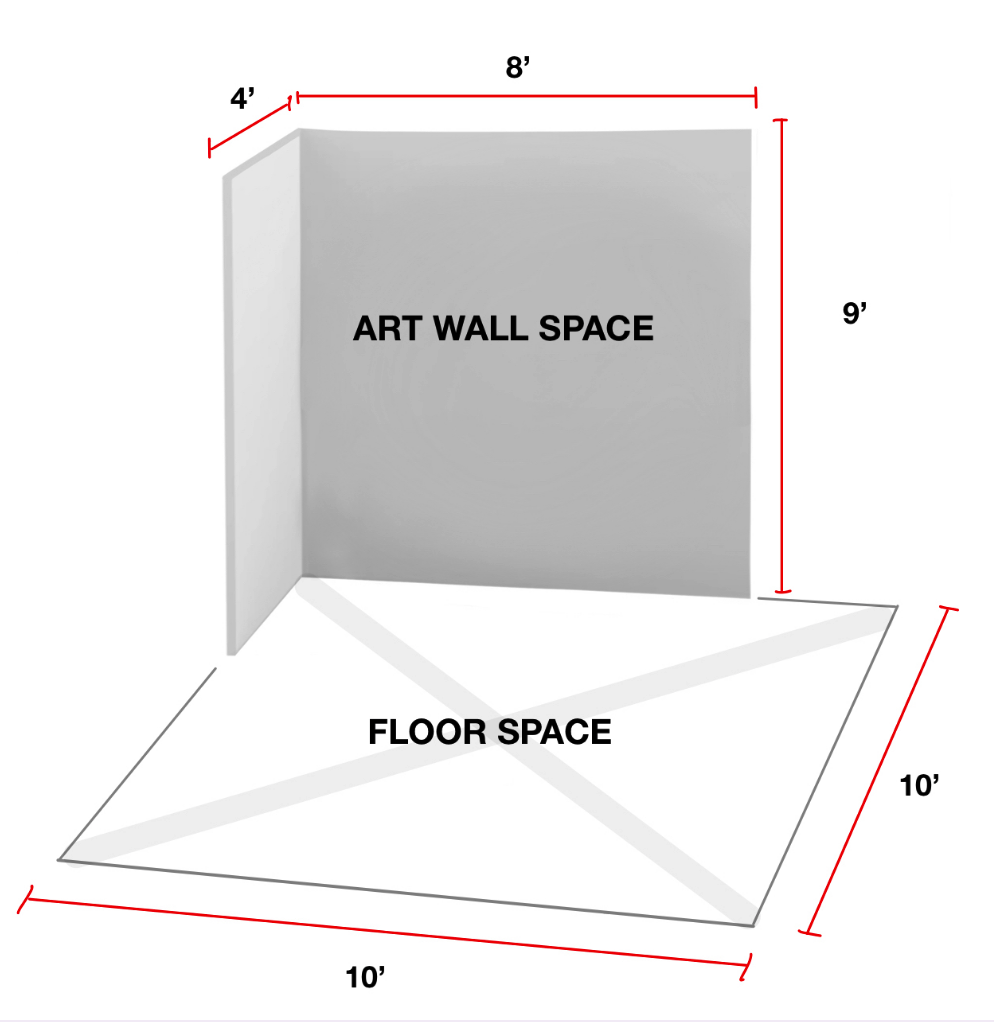 108 sq. ft. of wall space
100 sq. ft. of floor space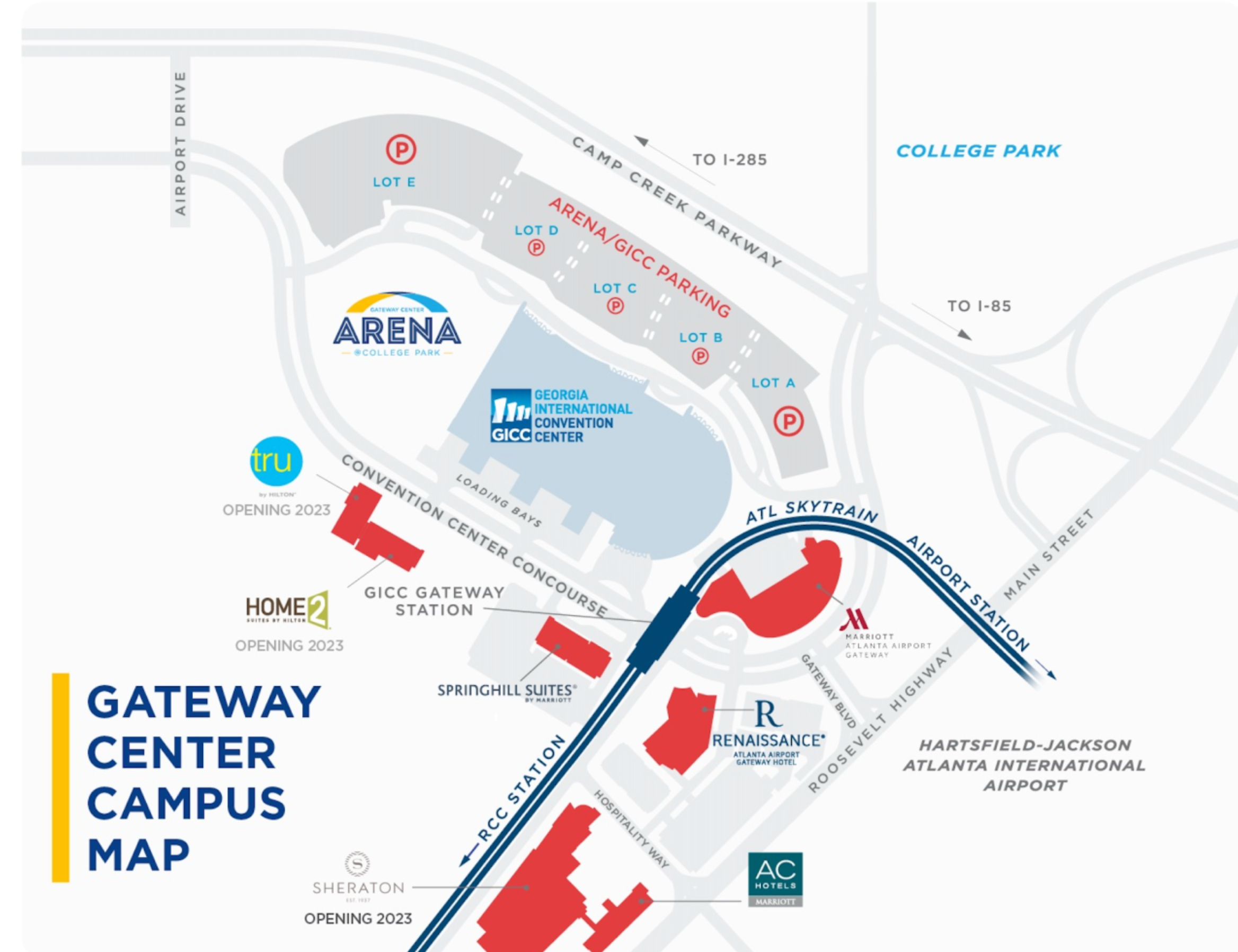 ORDERING WI-FI & ELECTRICITY
If needed, Wifi must be ordered through the GICC using the form above. Please email completed forms to sbrown@gicc.com.
If needed, Electricity must be ordered through the GICC using the form above. Please email completed forms to sbrown@gicc.com.
Credit cards must be authorized using this form. Please email completed forms to sbrown@gicc.com.
FREQUENTLY ASKED QUESTIONS
I can no longer attend, can I get a refund?
As per the Black Art Expo Exhibitor Contract, all payments are non-refundable.
Do you provide wifi and electricity for exhibitors?
Where will I be able to park?
MOVE-IN: Exhibitors will have 15 minutes to unload their items at the loading dock behind the exhibit hall. They will then have to move their vehicle to the GICC parking lot and re-enter to finish setting up their booth.
SHOWTIME: The GICC provides parking in front of the convention center ($10 per entry).
Will food be provided?
There will be concessions available for a quick, convenient, and reasonably priced lunch or snack. Please note the GICC does not allow outside food or beverages on the trade floor. Accordingly, no free samples of food and/or beverages can be given away at your booth.
My question is not listed here. Who can I contact?
Please contact mgt@blackartexpo.com with any questions!
Stand, smile, and engage
The Black Art Expo is a trade show which gives the opportunity for you to build relationships within the industry and attract buyers. Stand with a smile to invite people to view your work. Build your reputation by handing out business cards and shaking hands.
Have an open booth design
Avoid obstructing attendees' view of the artwork on display. Your goal is to let attendees get close enough to experience your art!
Network with other exhibitors
Another benefit of a trade show is the ability to network with other artists who are exhibiting. Know that this is not a competition and use the event to make connections and artist friends!
Get marketing material
Participating at such an amazing event provides great marketing material for your social media channels. Be sure to take photos and videos that can be used to strengthen your reputation as an artist. Taking photos with attendees will give you social proof that is invaluable for creative entrepreneurs.
Remember to take HIGH QUALITY photos; wipe off your camera lens to remove any blurriness.
Be sure to tag us @blackartexpoofficial so that we can promote you as well!
Enjoy the show
Know that you are part of a larger mission to empower Black creative entrepreneurs worldwide and inspire aspiring artists. Help spread the word about our mission to your friends, family, and followers so that we can continue to make the Black Art Expo an amazing experience!
After the Event
Important steps to take after the event:
– Send emails to everyone you interacted with at the event thanking them for their support
– Post recap photos of your involvement at the event
– Update your website with photos from the event
– Update the exhibition & showcase experience section on your resume
MARKETING OPPORTUNITIES
Promote yourself as an artist by taking advantage of our marketing opportunities! Click the image for more details: