About Black
Art

Expo
The #1 Show for Black Visual Artists
Step into a world where vibrant expressions of Black culture collide with artistic brilliance. Join us at the eagerly anticipated Black Art Expo, a celebration of the dynamic talents of Black visual artists. This immersive experience is not just an exhibition but a gathering of the Black community—a safe space for connection, celebration, and cultural exchange. Engage with artists, fellow art enthusiasts, and community leaders who are committed to fostering dialogue and understanding.
The Black Art Expo invites you to join us as we shine a light on our brilliance. Whether you're an art aficionado, a seeker of inspiration, or simply curious about the magic that art can create, this is a must-attend event for every individual who appreciates the profound impact of Black artists!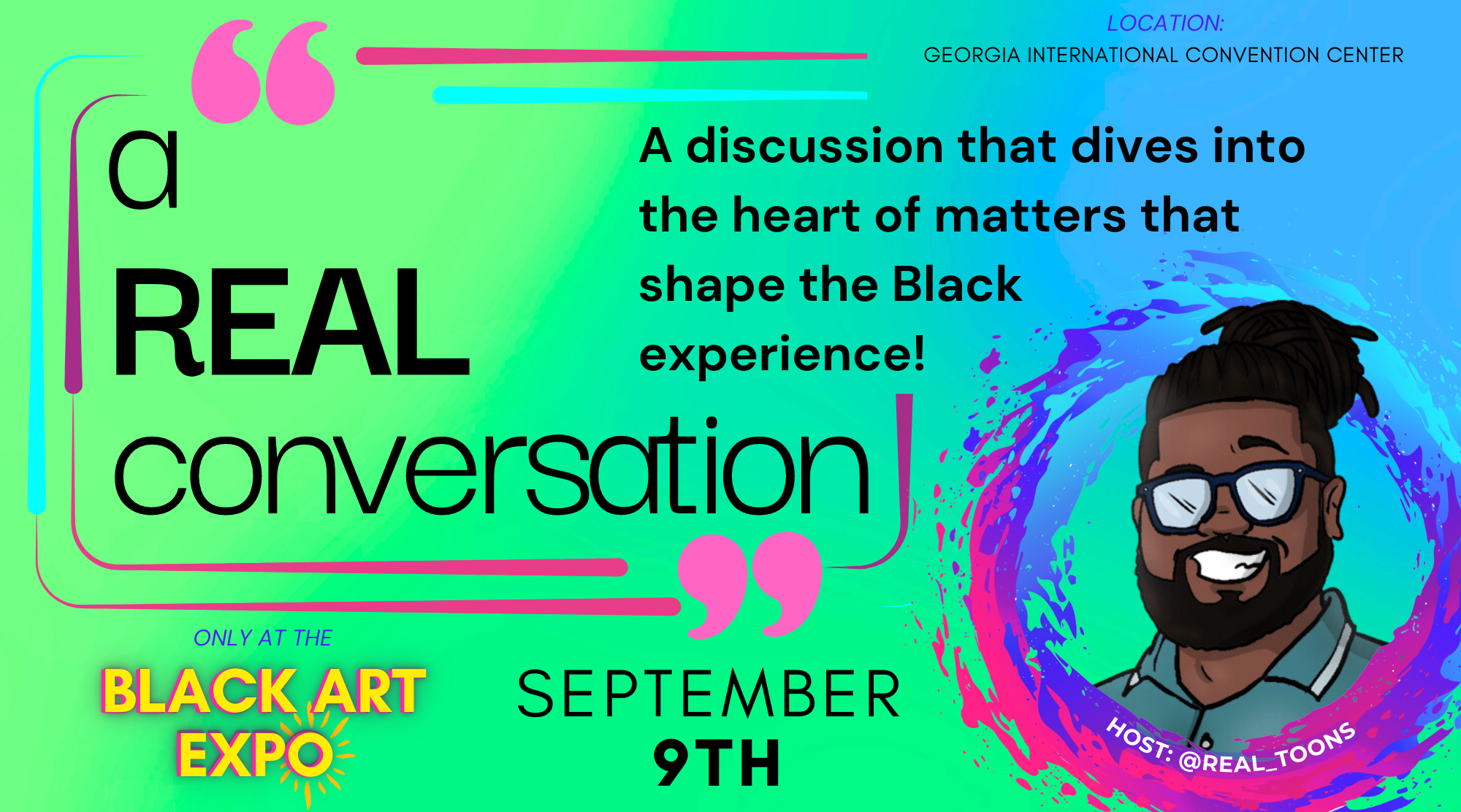 "A REAL Conversation" is an interactive discussion led by exhibiting artist Davian Chester @real_toons. We will dive into the hard topics that shape the Black experience!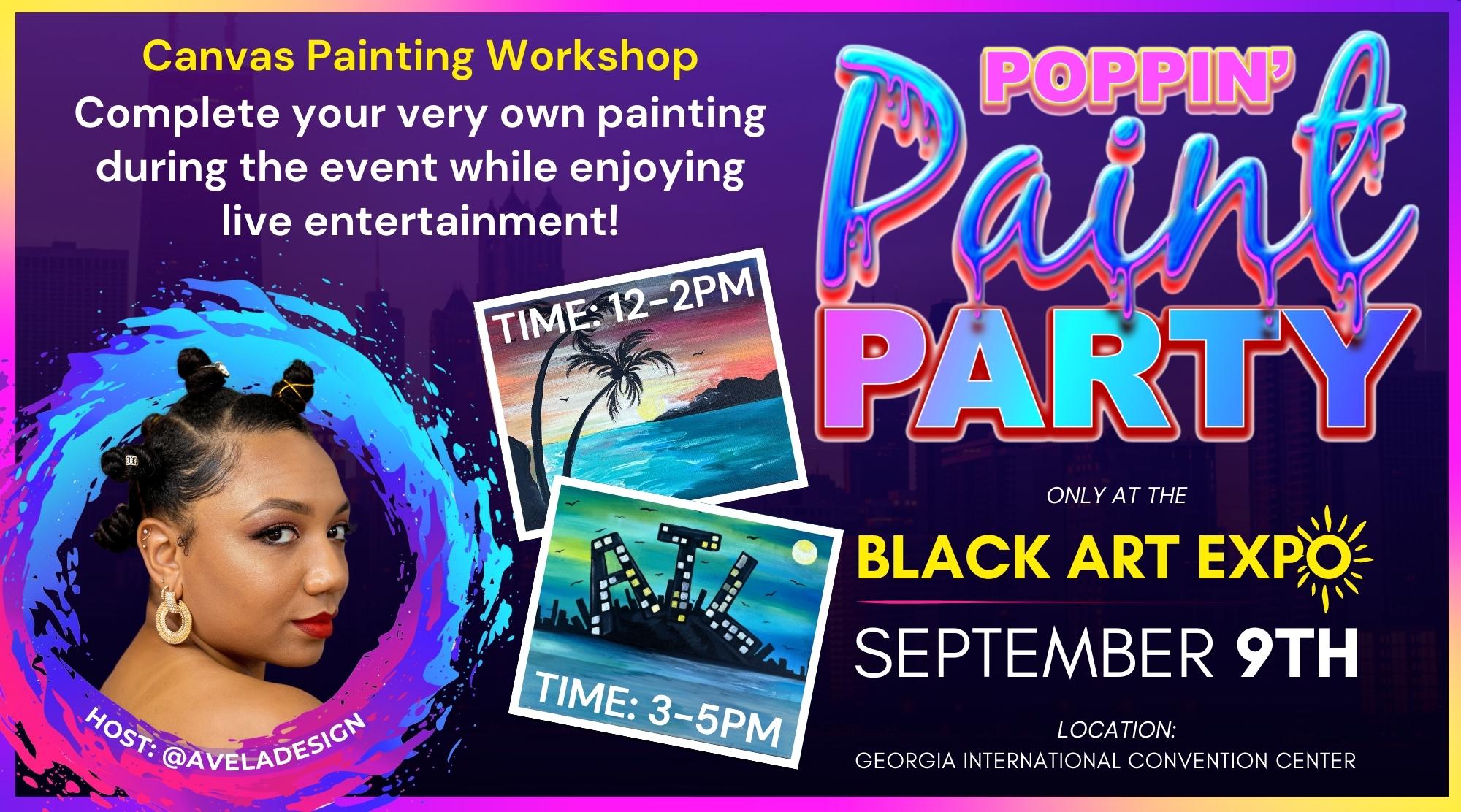 The Poppin' Paint Party is a guided canvas painting workshop where you can complete your very own painting during the event while enjoying live entertainment! Hosted by @aveladesign.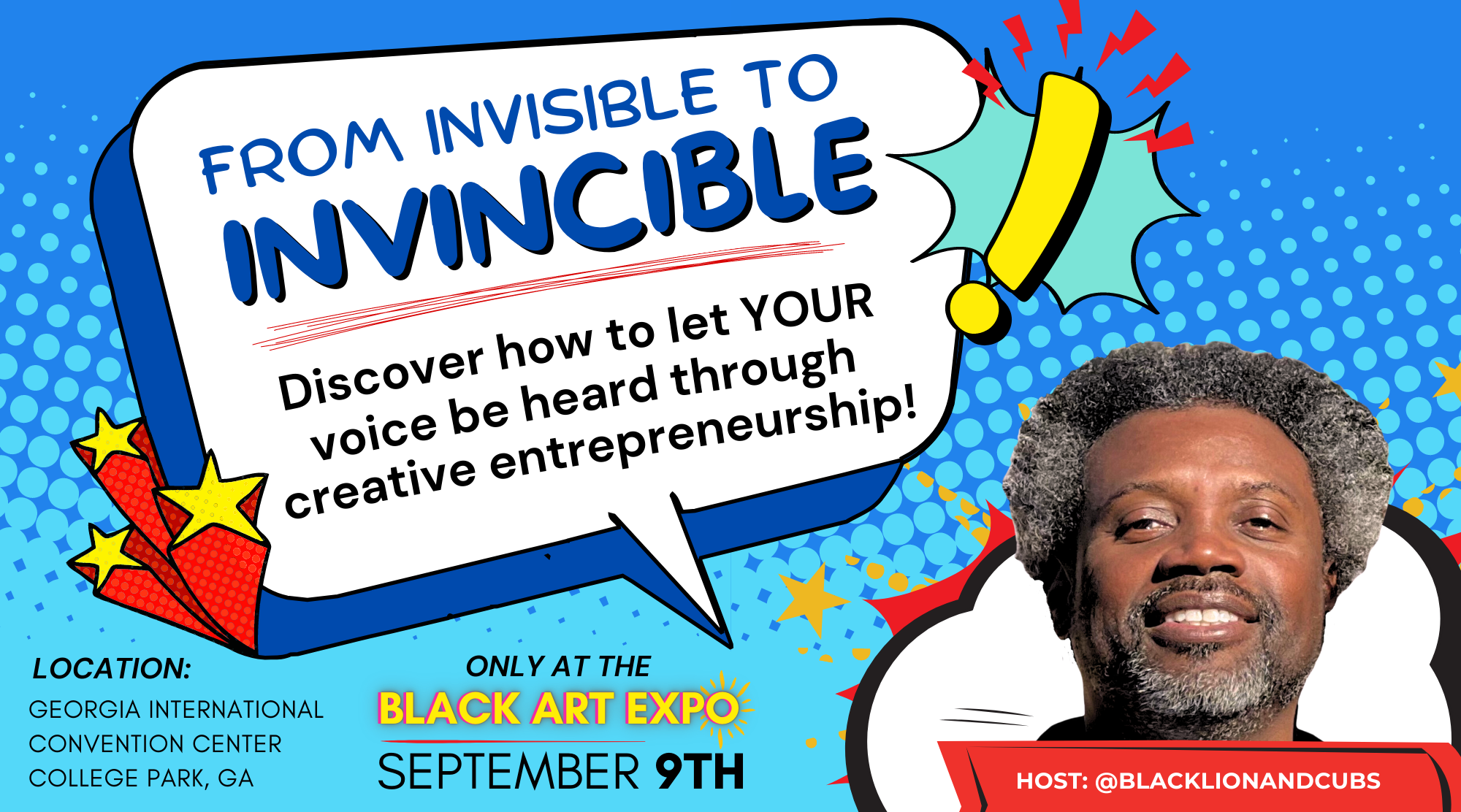 "From Invisible to Invincible" is a presentation led by Educational Media Mogul and MBA, Hotep @blacklionandcubs. This session will show creatives how to let their voice be heard through entrepreneurship.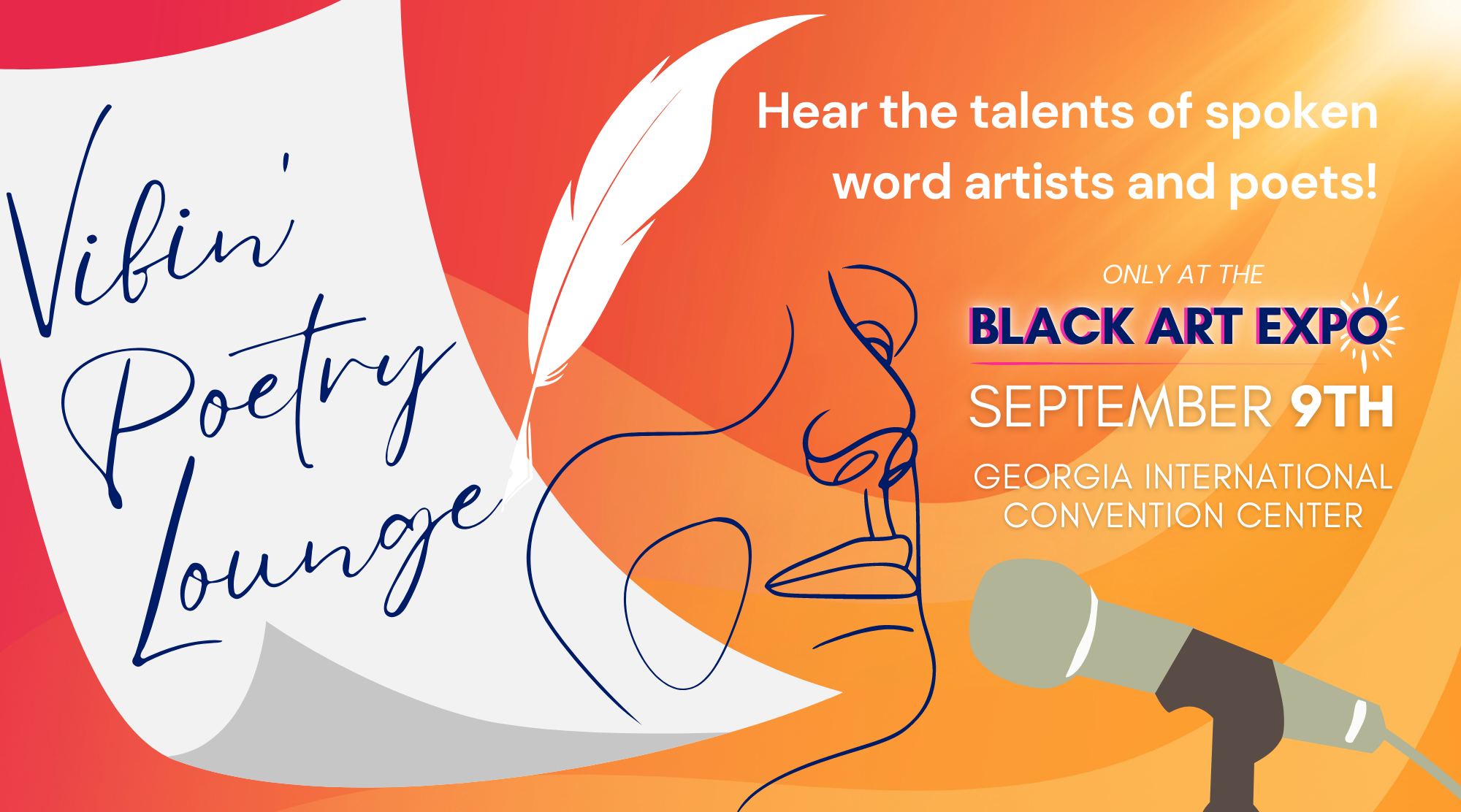 Featured
FOLLOW US ON INSTAGRAM for daily news, features, and updates! Don't miss a thing!
MEET OUR 2023
EXHIBITORS
Get a sneak peak at the artists showcasing at the 2023 Atlanta Black Art Expo!
Artist

Registration
Want to showcase your art at the B.A.E. ?
Register to secure one of our art booths and join a network of talented Black visual artists!